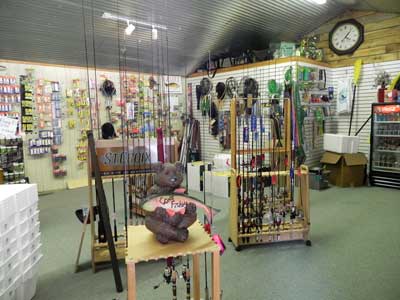 Here at Caney Fork Outdoors the spirit of paddling and fishing is alive and well. For over 200 years, our family has made the Caney Fork River their home and business. As our forefathers before us, we plan on carrying the traditions into the future for our customers to enjoy the Caney Fork. Whether it be the Center Hill Lake, or Caney Fork River which flows into the tailwaters of Center Hill Dam.
We are a complete outdoor headquarters for all of your outdoor needs from fishing, canoeing, and kayaking the Center Hill Lake to the Caney Fork River. Come browse our wide selection of flies, fishing tackle and equipment today!
Hit the water in full force with some of the finest fishing and recreational kayaks available today. Whether you're looking for sit-on-top or sit-inside kayak. We got the boat for your next fishing trip or outing – we've got the right equipment you need! Jackson Kayak has changed the rules–seriously! Jackson's are lighter, stronger, drier, and a better fitting kayak. Jackson Kayaks are designing boats with you in mind by offering the largest specific size range of anyone. Get one and have some fun of your own!
A leisurely half day or full day canoe or kayak trip with time to fish, picnic and play, or just a lazy day. We have the trip designed just for you, family, or business.