I've been kayak fishing for a few years now, mainly rivers around my county. This year we purchased my son his very first kayak a Jackson Kayak Skipper. Now we have something in common that we both enjoyed!
Donovan is 10 years old by the way. I think the Skipper helps Donovan be the fisherman he is today. It gave him the confidence he needed. He can stand and fish out of it all day long, if he wanted to. It is easy for him to paddle, and light enough he can help me load and unload it.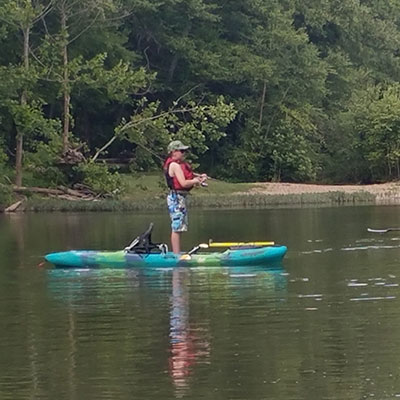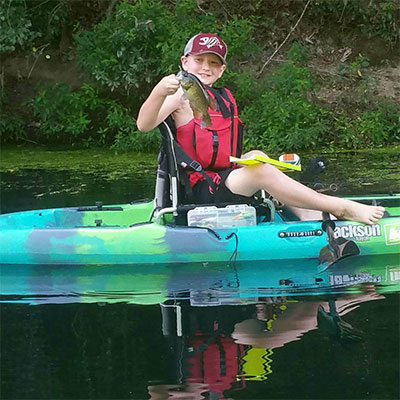 We would load up our Jackson's and make a 25 min trip to old stone fort where we would fish for a couple hours catch some fish and then head home. On one trip in particular after Donovan caught an 11 inch red eye TARP I realized, hey my son is out fishing me now. In my head I thought I'm the adult I can't let this happen right, so I tried a little harder you know lure placement was just right in the water under the submerged log I had my cast game on. Well it didn't matter he would still out fish me on occasion. Making every fishing trip worth it when he is with me.
I planned a trip down the Collins River and decided to let Donovan tag along on the 8 hour float. If you don't know anything about the Collins River it is an awesome fishery with lots of rapids that can be dangerous at times, but Donovan in his Jackson Skipper handled it like a champ. The best part is he managed to land his very first small mouth! Not to mention many more that day. We had an amazing trip and made memories that will last a long time, and many more along the way. I'd like to give a shout out to the Martin family at Caney Fork Outdoors for helping us get in our Jackson Kayaks, and being able to make the memories we make.